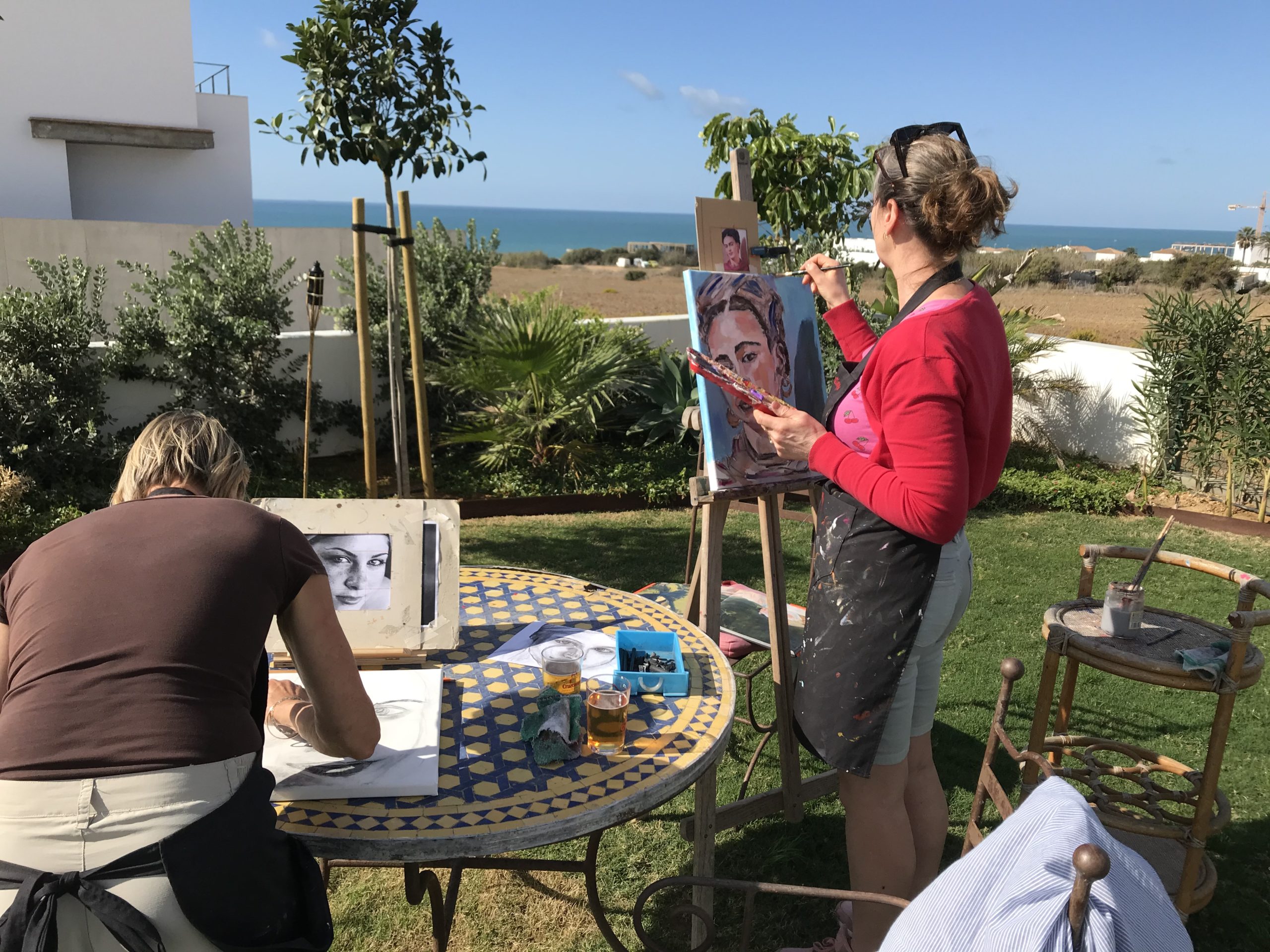 We are where Spain is the most beautiful
Blue skies, turquoise sea, miles of golden beaches and glorious sunshine. A light breeze, beautiful palm trees, beautiful pine forests, olive trees ... ..
When I came to Andalusia my first thoughts were: "Here I have my workshops to offer". This beautiful environment with its special light invites you to paint outdoors.
Purpose painting holiday
The purpose of this painting holiday is for participants to delve into the process of drawing and painting in mixed media and to discover a personal interpretation of the beautiful Andalusian landscape, a still life, model or portrait. Informative demos will get you to express yourself creatively through vibrant colors and expressive brushstrokes.
The painting classes that are held from the beginning of April to the end of October are mainly aimed at living out individual drawing and painting wishes. The course is suitable for both beginners and advanced students. Each student will be guided at his own level. There is painting outside under the palm trees in a beautiful atmosphere. The groups are never larger than 6 people, so there is a lot of personal attention for everyone.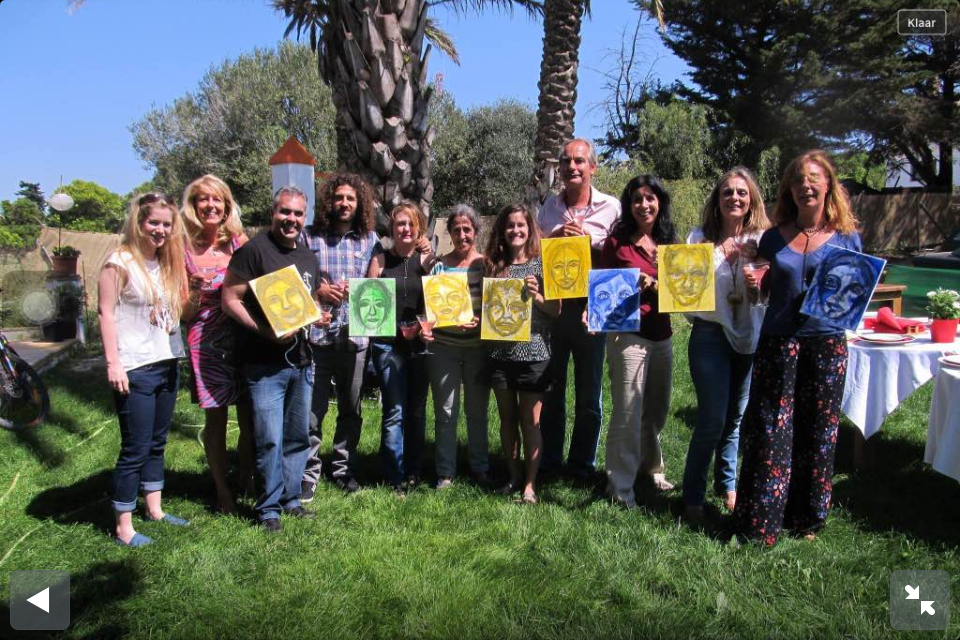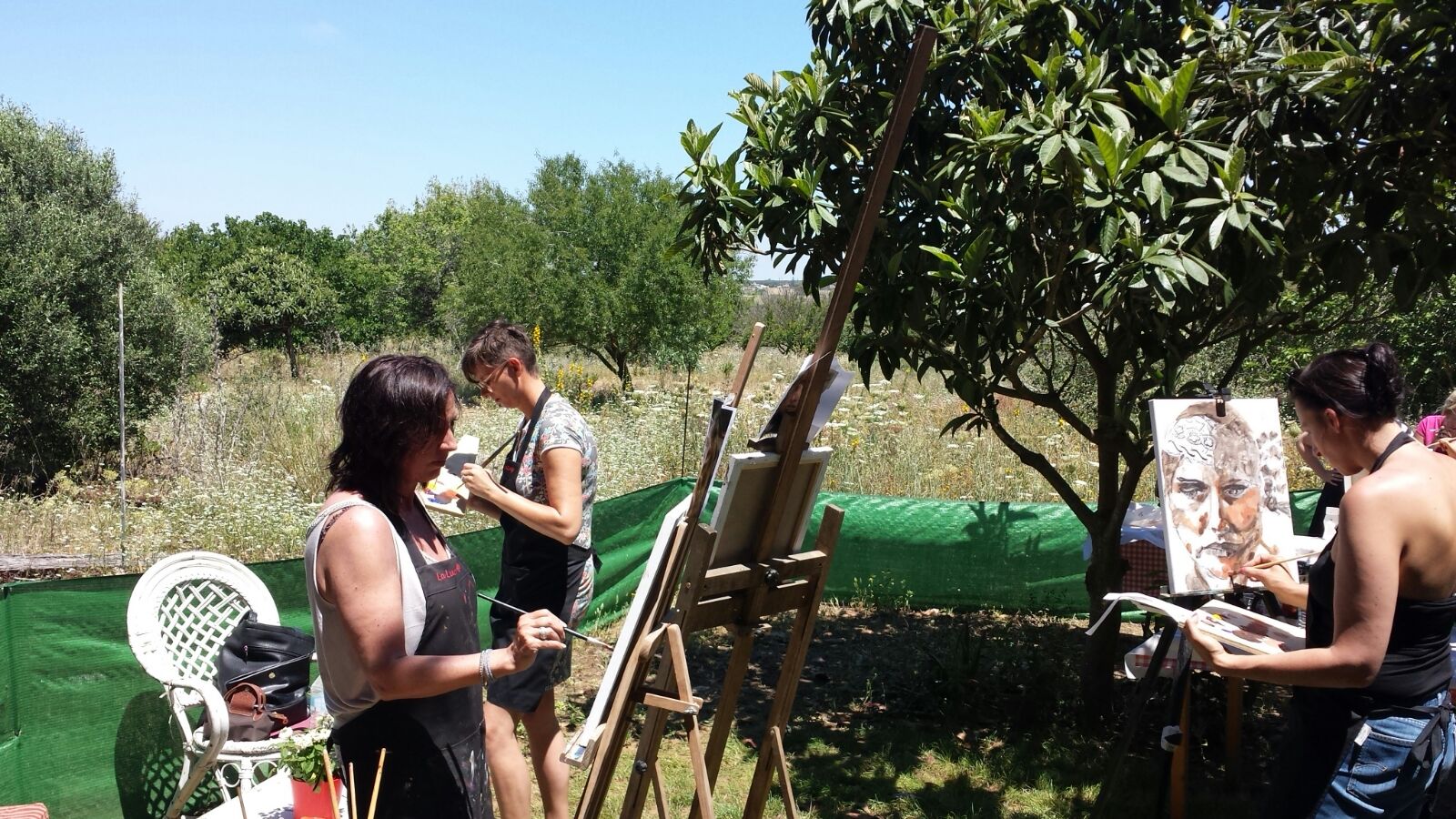 Meeting People
During this painting course I will familiarize you with various aspects, such as composition, colors and new techniques to improve your skills.
It is painted with acrylic paint of excellent quality. Easels, paper, sketching material, brushes and other tools are all available. Two 40/50 cm canvases are also included in the course price.
The aim is to find out where someone's interests lie and to enthuse and inspire people. Everyone is given plenty of space to work on themselves in a relaxed atmosphere.
You can also optionally participate in various activities such as; Ruta de Tapas, cycling routes, Whale-watching, excursions to Cádiz, Vejer, cooking workshops (making paella together), walks, surfing, ect ...
Because we find personal attention and a family atmosphere very important during your stay, there is a welcome drink every Sunday evening where we can get to know each other while enjoying a glass of wine and tapas.
You choose a painting course at La Luce Paintings in Andalusia based on talent, passion and pleasure. But also to meet new people and share your love for art. In addition, as a student you also learn from your fellow students. Pleasure in creating and especially enjoyment are part of this creative holiday first!
You will achieve surprising results and experience how much pleasure painting brings you.
Participation painting workshop
The price of the painting holiday is € 320, - including:
5 daagse workshop (17,5 uur)
Workshops from 9.30 am – 1 pm
Welcome drink with wine and tapa
Use of all materials
Two canvases of 40/50 cm
I look forward to seeing you!
We can also arrange transfers from the airport. You can indicate this when booking.
Participation per day is also possible (3.5 hours for € 70,–)